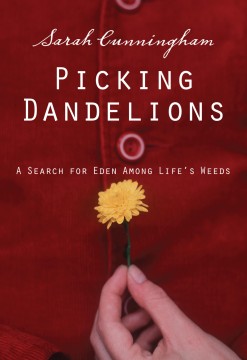 Do you want a free copy of Sarah Cunningham's new book, "Picking Dandelions?" Entering is easy.
On Friday I will be posting my review of the book as well as an interview with Sarah. I want to ask her your questions. So, leave a comment below with a question for Sarah and you will be entered to win a free copy of her book. The winner will be chosen at random.
Update: You have until Tuesday February 23rd at midnight to enter!